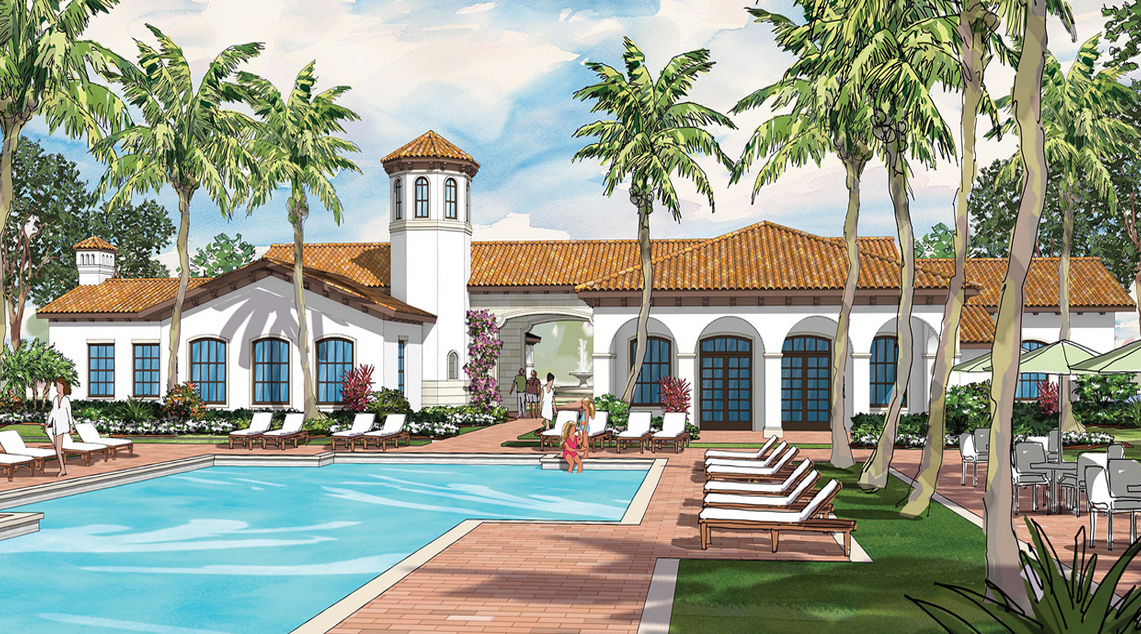 View All Coquina Listings
Amenities:

Grand Entry

Clubhouse

Resort Pool

Lake/Preserve Views
Coquina Neighborhood of Ave Maria
The Coquina neighborhood of Ave Maria is a new development by CC Homes, the same firm who is creating the Maples Ridge area of the township. CC Homes is veteran building enterprise with some 70 years of experience and has earned distinction among South Florida's "Top Builders." Upon passing through the grand entry into Coquina, residents will find five different options in one and two-story single family home designs which nuance the neighborhood. Coquina will also be complemented with its own clubhouse and resort-style swimming pool. These amenities are exclusive to neighborhood residents, who can also indulge in the range of other community amenities available in Ava Maria. The neighborhood is situated appreciably close to the shops, restaurants, parks and activity centers which collectively support Ave Maria's standing as one of the best master-planned communities in all of America.
Coquina Home Designs
Homes at Coquina come in five different designs. Exterior features include Mediterranean-style concrete tile roofs, decorative color schemes in textured finishes, decorative door hardware and lighting. All homes can be built in different elevations or customized, and all come professionally landscaped and sodded. Homes in Coquina are priced starting from the low $200s to mid $200s. See details below for architectural nuances and floor plans.
Anaheim
3 Bedrooms
2.5 Bathrooms
1,971 square-feet living area
One car Garage
Priced From $202,990
Balboa
3 Bedrooms
2.5 Bathrooms
1 Car Garage
2,256 sqft living area
Priced from $215,990
Corona

3 Bedrooms
2.5 Bathrooms
2 Car Garage
2,279 sqft Living Area
Priced from $216,990
Doheny
Encintas Home Design
4 Bedrooms
3.5 Bathroom
1 Car Garage
$247,990
Priced From $247,990
Contact us for more info on homes in Ave Maria